Welcome to the Nation-Wide Citizens Science Portal
Citizen Science Ireland is an initiative to harness the knowledge gained by practitioners and researchers and involve citizens across the different STEM disciplines in Ireland.
Citizen Science Ireland is member of the European Citizens Science Association and the aim is to build collaboration, community and credibility in the field of citizen science.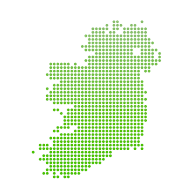 European Citizen Science Association

The European Citizen Science Association (ECSA) is a non-profit association set up to encourage the growth of the Citizen Science movement in Europe in order to enhance the participation of the general public in scientific processes, mainly by initiating and supporting citizen science projects as well as performing research on citizen science. ECSA is framing citizen science as an open and inclusive approach, for example by supporting and being part of the exploration, shaping and development the different aspects of the citizen science movement, its better understanding and use for the benefit of decision making.
ECSA builds on the substantial expertise of its members in order to mobilize Citizen Science as means for evidence-based sustainable development. ECSA will conduct research and support refinement of methodologies, increase capacities and develop three interrelated key competencies:
Promoting Sustainability through Citizen Science,

Building a Think Tank for Citizen Science,

Developing Participatory Methods for Cooperation, Empowerment and Impact.
Our Mission is to connect citizens and science through fostering active participation.